The event will take place in the heart of Center City Philadelphia, at the The Swing at MacGuffin. The audience will be seated on chairs that are on raised platforms, so every seat is the best seat in the house. This facility is handicap accessible.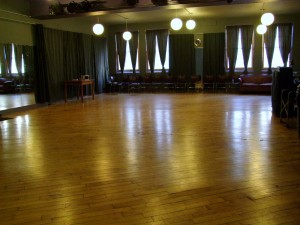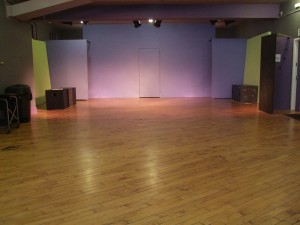 The Swing at MacGuffin
2nd floor of The Adrienne Theatre
2030 Sansom Street, Philadelphia, PA 19103
purple door

Parking: There are many parking lots and garrages nearby. The closest is Central Parking System at 2027 Sansom Street, and they charge $20 a day. There is also metered street parking available, but time limits vary from block to block. Meter rates are typically $2 an hour.
Public Transportation: 30th Street Station is only a 15 minute stroll away. SEPTA, New Jersey Transit, Amtrak and the Philadelphia subway and trollies all have lines that will take you there. An NJ Transit train from Atlantic City NJ to 30th Street Station only costs $10 one way. From New York City, take the NJ Transit Northeast Extension line to Trenton and then transfer to the SEPTA R7 line into 30th Street Station, which costs around $30 one way.
Nearby Restaurants: Fuji Mountain Japanese Restaurant for sushi; Tinto Wine Bar for posh Northern Spain / Basque cuisine; Porcini Restaurant for a nice Italian BYOB; and many more.
Hotels Nearby (in order of closeness):
The Rittenhouse Hotel, is two blocks away and edges the prettiest center city park, Rittenhouse Square. Its gorgeous, but it is pricy. I think it's around $215 a night on Expedia. But if you room with a friend or three it might not be that bad.
The Crown Plaza (0.23 miles away) is $120 a night on Expedia, located at 1800 Market st. Market is the street our beautiful city hall is on.
The Raddison Plaza Warwick Hotel is $104 a night at 0.28 miles away at 17th and Locust - just the other side of Rittenhouse Square.
There are other nearby hotels in the same price range, but the cheapest I've found so far is $89 at the Travelodge Motel near the Convention center. It's walkable to the theater at 0.78 miles, and the taxi ride would only be around $5. Another bonus is how close it is to the Reading Terminal Market and China Town.